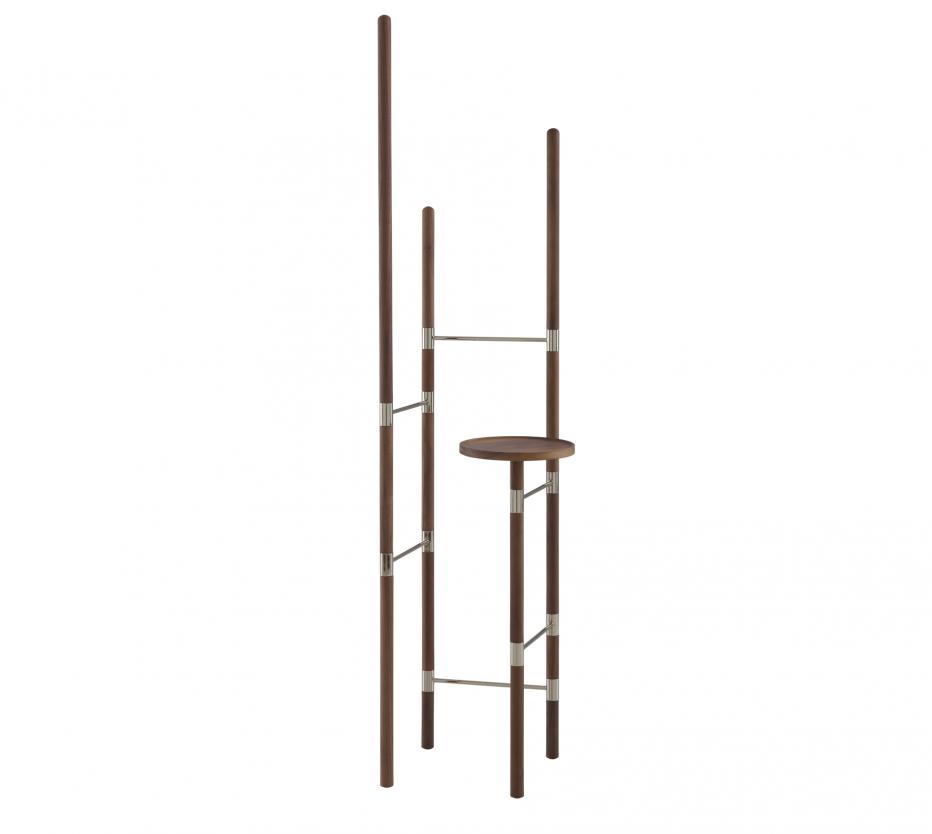 Sadly, I am not an affiliate marketer for Ligne Roset, but that just cannot stop me from sharing this delightful coatrack with you!  What entryway,  would NOT benefit from the Estenda coatrack pictured here?  My husband would say right here that ours wouldn't but he would be adorably incorrect.
Anybody into MCM knows teak and walnut are huge for the era.  This little gem of a coatrack is striking eye candy unadorned by hat, keys or coat.  It is nearly a shame to cover any portion of it up, but of course, you will.
Designed by Busetti Garuti Redaelli, the piece is natural varnished solid American Walnut with your choice of nickel or brass-plated steel, it is height adjustable with gliders for added stability.   I personally want the brass finish.  Brass is en vogue once again with many hardware treatments done in what I term 'sexy brass' which is a rich, creamy, golden brass and not the cheesy 80's high polished version that makes the nose crinkle up.  About $1000.00 and it can be yours!
Here is the store locator and specifically Dallas, however if you are out of the area, just plug in your city for locations nearby.  https://www.ligne-roset.com/us/store-locator/?city=dallas